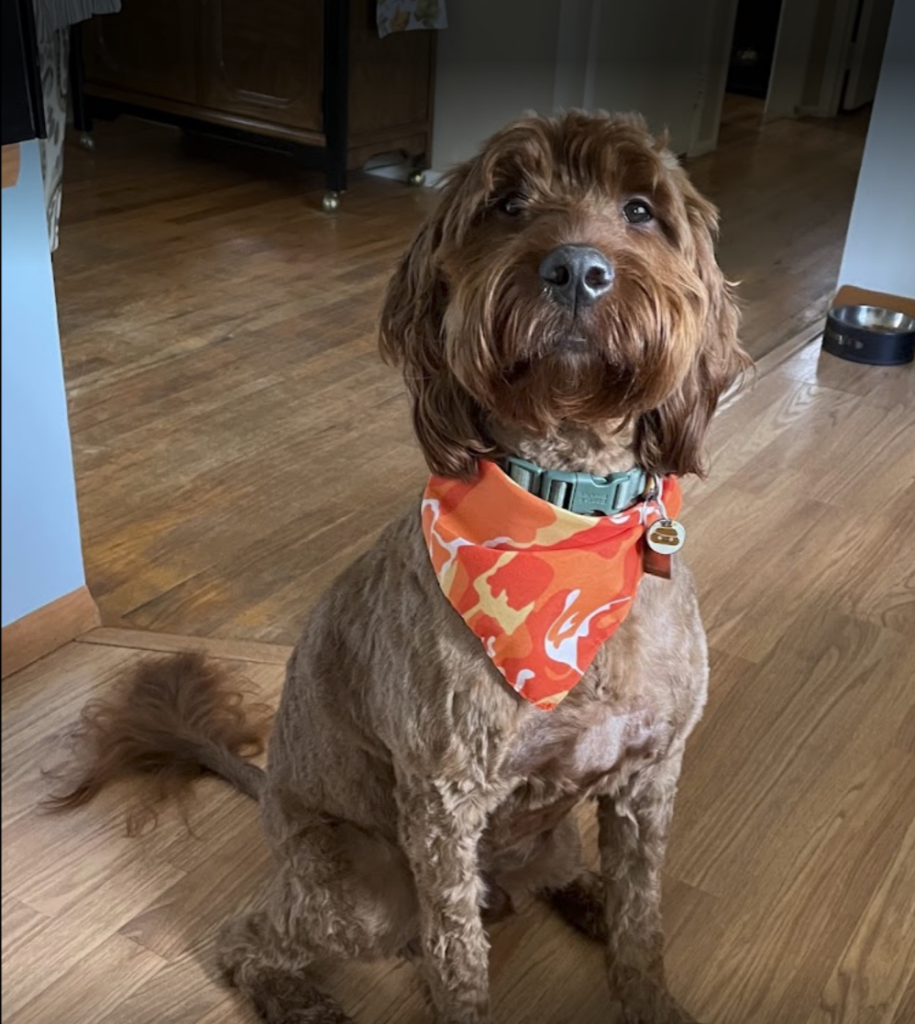 Cindy and Allie at The Dawg Joint are terrific!! My boy Henry gave them a run for their money but they were so patient with him and I am so thankful for that! I am also super thankful that Cindy made time to talk with me after about what she thinks we can work on together to make it a more enjoyable experience for Henry in the future. He is more handsome than ever!! — Erin
---
Thanks again for taking such amazing care of our dogs! Kai loved spending her birthday getting groomed and pampered! The birthday cookies you sell were the perfect topping to get birthday cake❤️🎂.
Xo Janine
---
Hey guys, Just wanted to thank you for the great job you did with Baileys grooming today. He is 11 years old but after the grooming he looked like a puppy again, looked like he was thinner and looked like he was glowing. When we left and walked up the street people were stopping to say hello to him and commenting on how great he looked. But best of all we could tell that Bailey felt great about his fresh new look. Love you guys! — Kelly & Mike
---
Thanks so much for grooming our babies! They look great (and smell great too!) Thanks again! — Kim and John LiDestri
---
Hi Cindy Here's a good pic of Nyla. That vest works great not only for the surf but for the pool too. (One of these days I'll get a good shot of her riding waves) Thx — Kenny
---
Hi Cindy – been meaning to send this pic to you, it's of the gang, Beau, Lucy and Bella after their recent grooming.
You guys did a great job – look how happy everybody is 🙂
---
Cindy and Bobby,
Thanks for always treating Remy as your own, I always felt safe leaving him with you guys and I'm sure you know that..
Bobby thanks for the kind words in your voice message, all the love that we have gotten from everyone that knew Remy has made this past 48 hours so much easier, although the tears have not stopped.. I know someday they will and the memories will always be full of laughs and smiles.
And that includes bringing Remy for his monthly bath at the Dawg Joint.
Regards,
John